This course fulfills Tennessee's Concealed Handgun Carry Permit online training requirement and will cover:
Eligibility requirements
Legal liabilities
Requirements for self defense and use of deadly force
Basic skills and knowledge for owning, maintaining and shooting handguns safely
Tennessee laws regarding concealed carry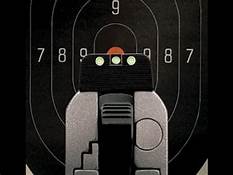 Hi, I'm [Ed Luellen]. I have over 30 years handgun experience to include both military and law enforcement. I am an NRA trained and certified instructor ready to share the knowledge necessary to become an informed permit holder.